Growing Fruitful Financial Futures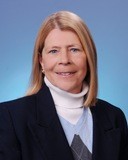 Welcome to our Web site, where you'll find a wealth of information in the form of newsletters, articles, calculators, and research reports.  But is that what you are really looking for?  I find most people feel overwhelmed by the amount of information available on the Web.  They also find it's not personal nor does it address the emotions and conflicts that arise when you are faced with a life changing decision.  Maybe you are dealing with a major transition in your life right now.  You could use my Web Site as a resource for information on the topic.  However, if you prefer talking with an experienced and compassionate professional who will listen to your story and lend insight to help you move forward, please pick up the phone and call me.
My name is Mary Burrows and I am an Independent Investment Advisor.  The past eighteen years I have specialized in advising individuals through some of life's major personal and financial transitions.  Those changes have included retirement, divorce, the death of a spouse, loss of a job, change of career, caring for an aging parent and inheriting money.  If you're ready to talk, I'd love to hear your story and help you turn a stressful change into a successful transition
Now is the perfect time to take a proactive approach to your situation whether it was planned or unexpected.  Life is in constant flux.  Learning to adapt and grow from change can mean the difference between a life in hiding and a life that is thriving.
 
A glimpse into how blockchain might impact businesses, and a warning for investors to heed the risks associated with blockchain investments.

Explore the basics of equity real estate investment trusts (REITs) including their potential benefits and risks.

Explore the cost of the longest government shutdown in recent history, from its economic impact to its effect on public safety and services.

Find out how individual impact bonds may allow investors to preserve principal and generate income while supporting activities that are important to them.
Use this calculator to estimate the cost of your child's education, based on the variables you input.

How Long Will Your Funds Last?

How much would your monthly lease payment be?

Use this calculator to estimate the federal estate taxes that could be due on your estate after you die.